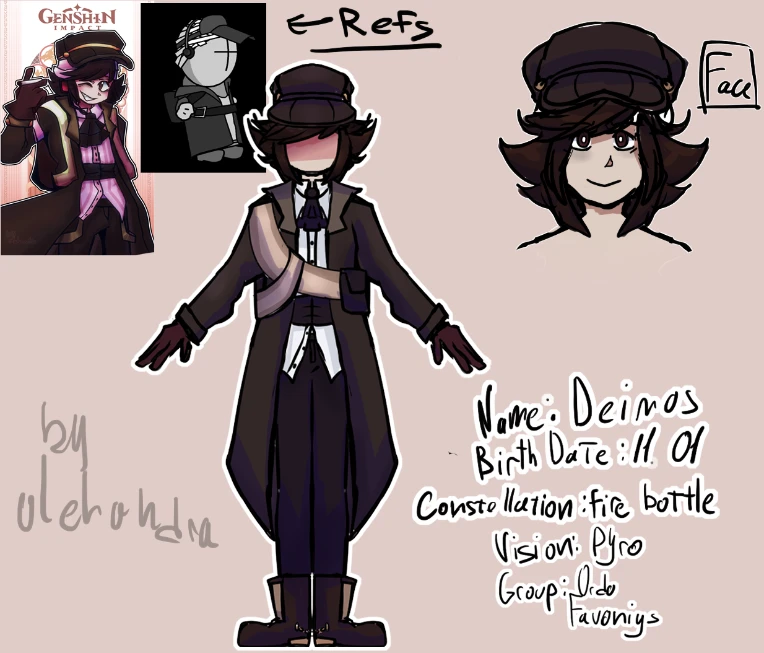 I tried to make the design more like the original, but it turned out the same as always.
Teyvat's main question: what does Dedmos smoke if there are no cigarettes?
Answer: Sumeru's incense. Or maybe there will be something like cigarettes in Fontaine, so "incense" is not an accurate answer to the main question.
Weapon: crossbow
The second question: what to do with the fact that in "Dedmo's Adventures" he receives the power of stones?
Second answer: The Second God vision!
Example: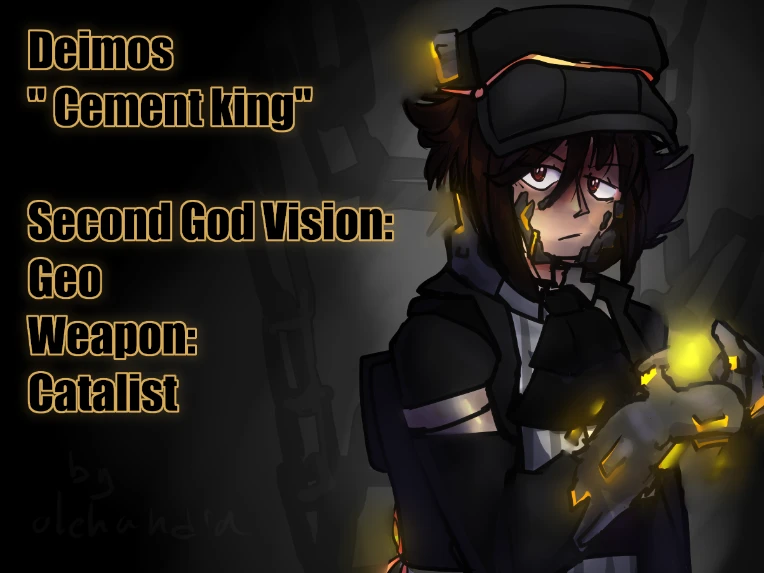 Okay, it's all i'm want tell to you.